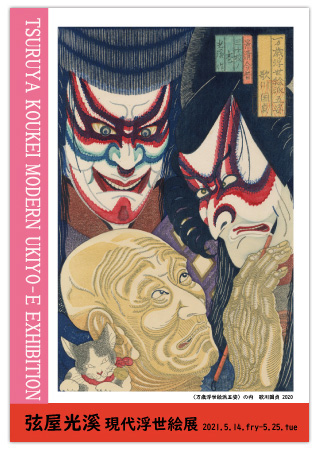 "Tsuruya KOUKEI Woodcut prints Exhibition" is going to be held at Bunkamura Gallery in Shibuya, Tokyo.
About 200 past and present prints including the last work from the series "Five Styles of Banzai-Ukiyoe" are to be shown and sold on site.
As the planning cooperator, we believe this exhibition will be a must-see of the year.
=============================================
"Tsuruya KOUKEI Woodcut prints Exhibition"
Friday, May 14 – Tuesday, May 25
10 a.m. – 7 p.m.
Bunkamura Gallery
(2-24-1 Dogenzaka, Shibuya-ku, Tokyo 150-8507)
https://www.bunkamura.co.jp/english/gallery/